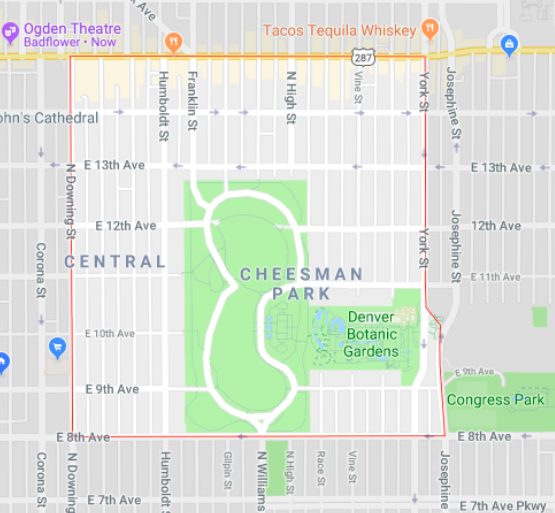 The Cheesman Park neighborhood is one of the oldest in Denver, with city plats dating as far back as 1868. It was annexed by the City of Denver in 1883. The neighborhood's tree-lined streets are bordered by (uneven - watch your step!) sandstone sidewalks, stately homes and older apartment buildings. The park itself is an 80-acre community destination for jogging, sunbathing and playing with your dog; for friends to get together for picnics and outdoor games. It's also the starting point of Denver's annual Pride Parade. It was once the site of an Arapaho Indian burial ground and later part of Denver's first cemetery, closed in 1890. The graves were relocated, and the park was designed by Denver's first landscape architect, Reinhard Shuetze. It's named after real estate and water baron Walter Scott Cheesman, whose family donated funds to construct its neoclassical pavilion.
Members of Denver's Botanic Gardens can get a fob to open the back gate adjacent to the park for frequent strolls and to meet friends and neighbors for lunch at the Gardens' outdoor restaurant, the Hive Garden Bistro. Paths weave throughout the 23 acres of plants from a spectrum of regions, ponds, fountains and streams and sculptures by a series of different featured artists. 
The neighborhood's pretty much about the Park, the Gardens and the historic architecture and tree-lined streets but people who live in this neighborhood are lucky to start the day with one of Denver's few places for artisanal pastry, and later enjoy any of three ice cream boutiques and ... Kava?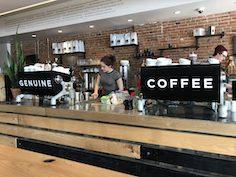 Food, Drink and ... Kava
Thump Coffee
In-house roasted coffee and distinctive pastries baked onsite; people working on laptops in a chill-house vibe.
1201 E 13th Ave. https://www.thumpcoffee.com/
Bumble Tea - tea shop and cafe
One of the newest additions to Colfax this year, we are pleasantly surprised by all the yummie offerings at this cute and inviting space. Try a Hawaiian Butter Mochi or a Greentea Coconut popsicle all made on site.  And remember .10 from every package of Bumble Tea that you purchase is donated to the American Beekeeping Federation's Foundation.
2260 E Colfax Ave Unit #101 https://www.bumbleteashop.com/
Pete's Kitchen
Our beloved Denver staple... be prepared for a line out the door after 2 am on a Friday and Saturday night.  Food is what you would expect for a late night eatery. If you get the chance sit at the bar, the cooks are just as entertaining as the patrons. 
1962 E Colfax Ave. https://www.petesrestaurants.com/
Torta Grill
Real-deal Mexican sandwiches
1818 E Colfax Ave. https://www.facebook.com/TortaGrill/
Denver Fresh Mex
You don't have to drive all the way to Federal Blvd. for  authentic Mexican take-out lunch: rice, beans tortillas, the whole... do they serve enchiladas?
1600 E Colfax Ave. https://www.facebook.com/pages/category/Fast-Food-Restaurant/Denver-Fresh-Mex-265875083533565/
Hive Garden Bistro
Open-air bistro under trees in the Denver Botanic Gardens overlooking the Monet Pool lily pond. 
https://www.botanicgardens.org/york-street/dining
Voodoo Doughnut
Doughnuts covered with  M&Ms, doughnuts covered with breakfast cereal... Lines out the door!
1520 E Colfax Ave. https://www.voodoodoughnut.com/
Smith + Canon Ice Cream
Alluring selection and engaging host; try the coffee-infused chupacabra float! No Vegan options yet but we are hoping to see some offered in the future.
2260 East Colfax Ave. #102 https://www.facebook.com/smithandcanon/
Ice Cream Riot
All the way from Philly, this spot offers some unique treats.... Ice cream sandwich made with Pop Tarts and Cannoli filled with ice cream. For those of you who are lactose challenged, try a Philly Water Ice.
1238 E Colfax Ave. https://www.icecreamriot.com/
Liks Ice Cream
Making ice cream in Denver since 1976! Great to see they always have a Vegan option available.
2039 E 13th Ave.  https://www.liksicecream.com/
Kavasutra Kava Bar
Kava is a drink with made from the root of a pepper plant, piper methysticum, native to islands in the South Pacific Ocean. It is used to reduce stress and anxiety.
1232 E Colfax Ave. https://kavasutra.com/
Squire Lounge
Homey local with live music
1800 E. Colfax Ave. https://www.squireloungedenver.com/
Lion's Lair
Denver's oldest independently operated music venue featuring live music most days
2022 E. Colfax Ave. http://lionslairlounge.squarespace.com/about
Wild Corgi Pub
Formerly the Marion Street Tavern, employees Dusty Jones and Sean Maas took it over and named it in honor of Jones' Corgi pup. Fun Corgi-themed drink menu and they still host Forbidden Bingo Mondays
1223 E 13th Ave. https://www.facebook.com/wildcorgi/
Adventures in Cheesman Park
Our first of many Blog posts begins as we explore the beautiful, historic and haunted neighborhood of Cheesman Park. We had the pleasure of having a real- life Millennial join us for this exploration, Ilona's daughter Amber (featured in the photo at Kavasutra ).
We began at Colfax and York, a bustling corner of homeless people, pigeons and, during the school year, East High School students. Wow, did we find some great new additions to what Colfax has to offer.
Smith + Cannon Ice Cream
We met Kurt the proprietor of Smith + Cannon Ice Cream…. You won't find his website up and running because he has been so busy making ice cream and meeting the great people of Cheesman Park. Be sure to check out his Facebook page (https://www.facebook.com/pg/smithandcanon/about/). Kurt's Chupacabra (goat sucker) was outstanding; think Mexican Chocolate -  and the shop's specialty, a Nitro Cold- Brew Float is coffee mixed with your favorite ice cream. This is a must try.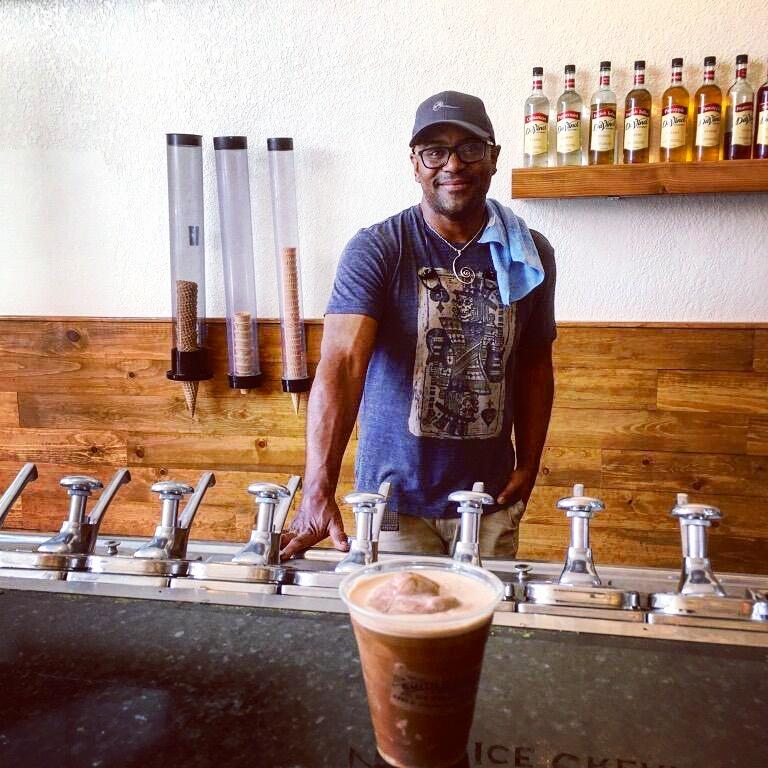 Bumble Tea Shop
Next door is the Bumble Tea Shop, easily one of our favorite new places. Featuring fun and interesting treats/pastries as well as a full breakfast and lunch menu. Like many shops, the walls are covered with local art for sale and this shop's selection is very tasteful. The Wall Trolls really caught our eye… one reminded Ilona of her ex-husband but this troll we decided was worth adopting!!!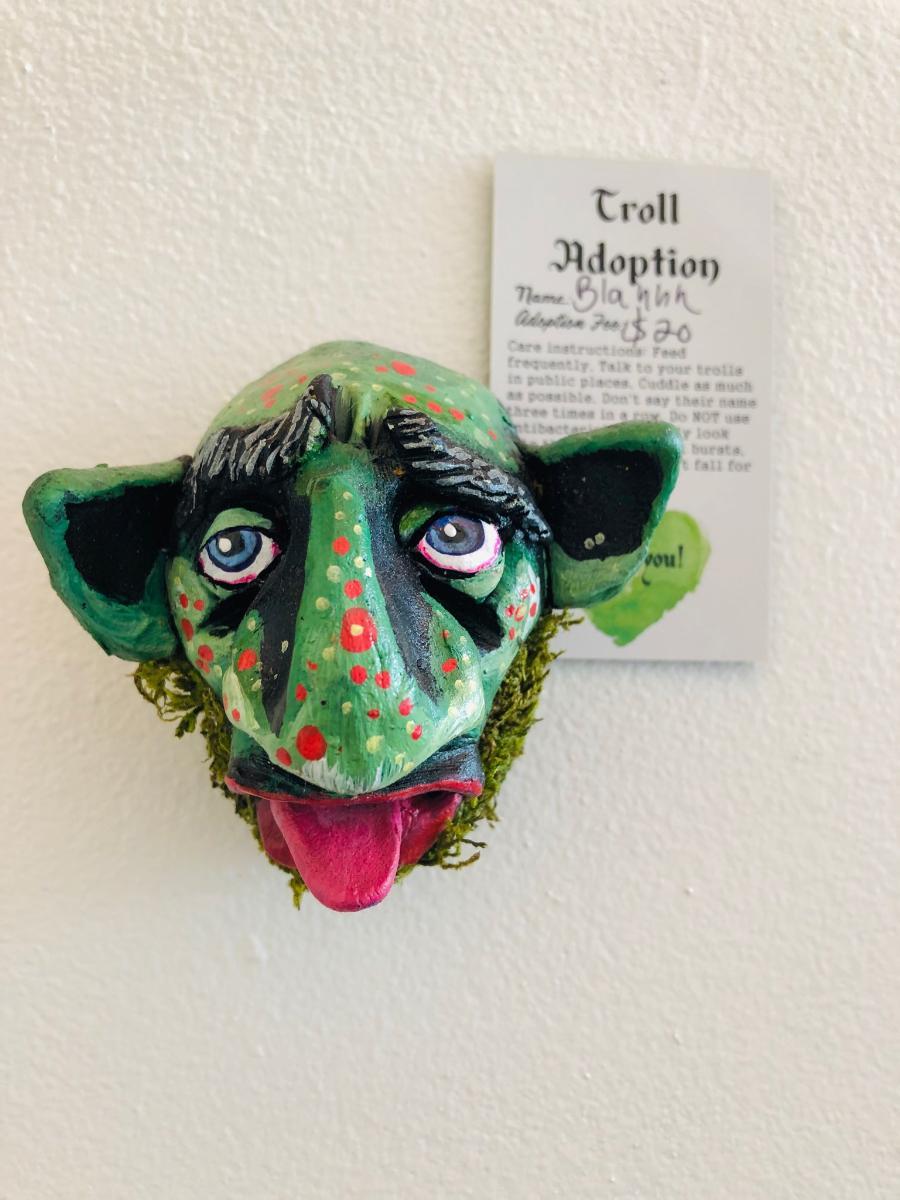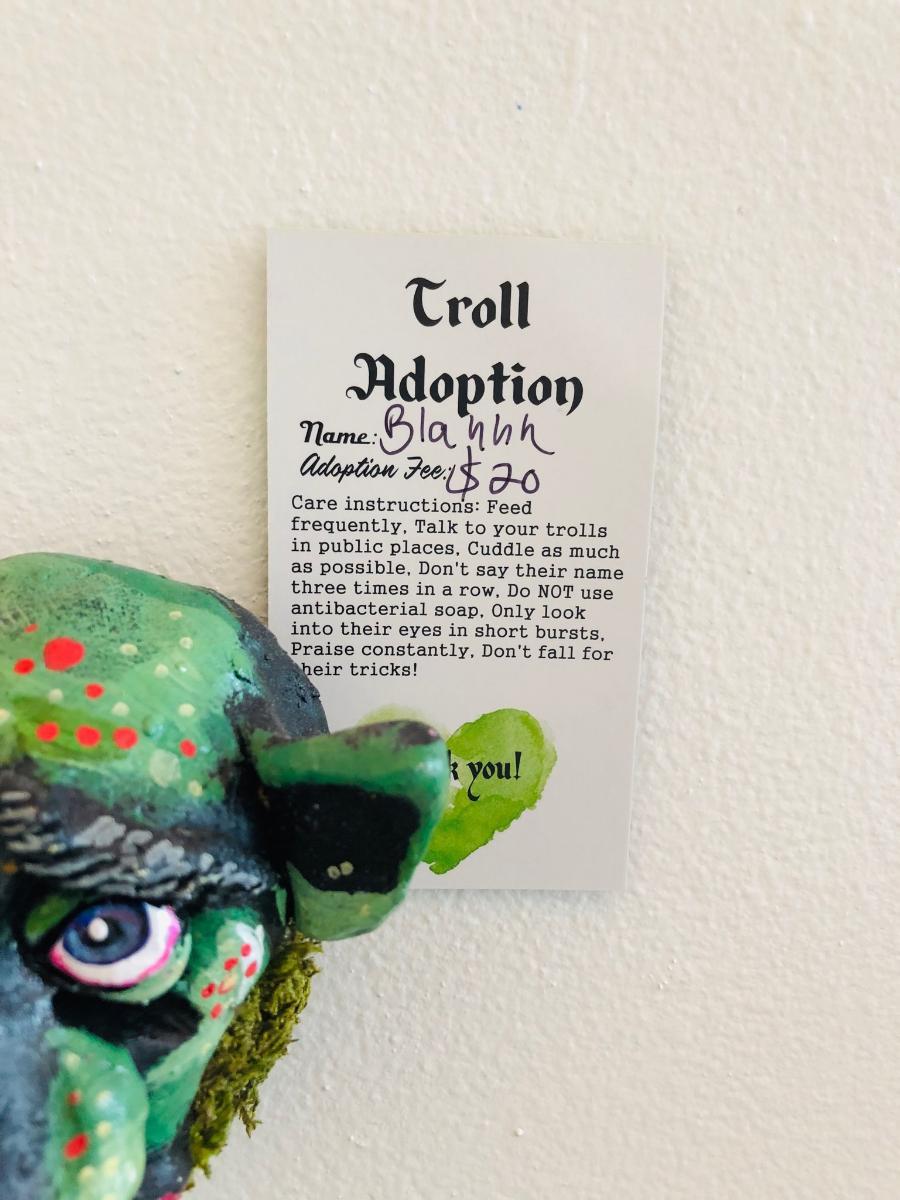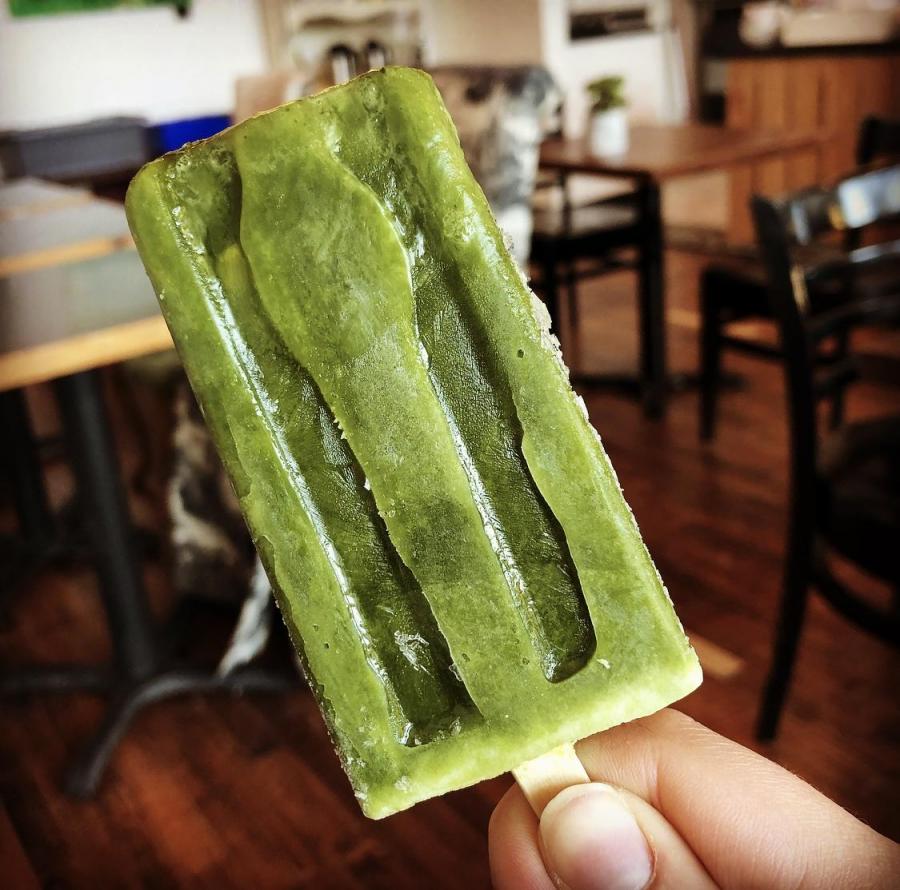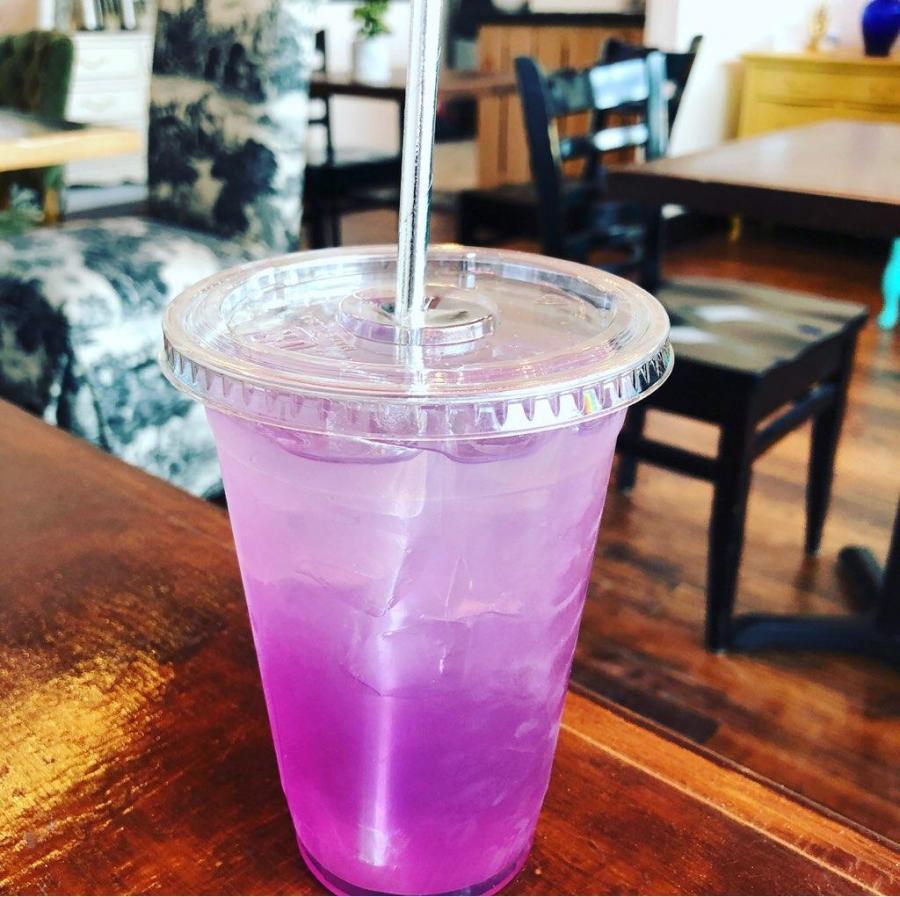 Kavasutra Bar
Kavasutra Bar at Colfax and Lafayette is a bit more adventurous… it features drinks made from the Kava root originating in the South Pacific Islands. Straight from the Millennial's mouth the Van Kava is an acquired taste.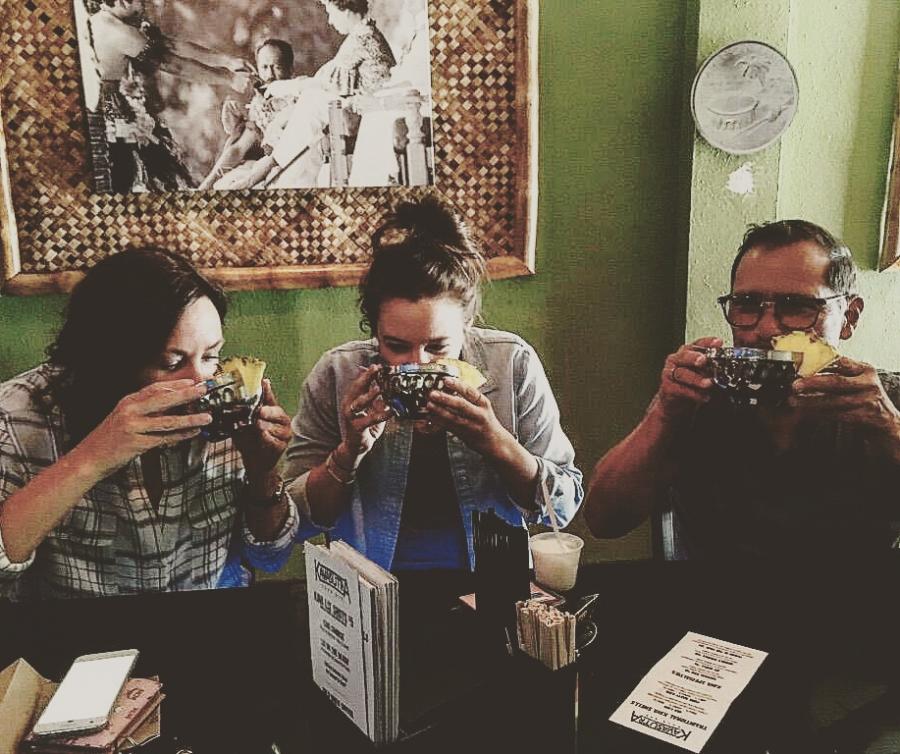 The Kavatenders are very knowledgeable and made our visit super enjoyable and fun. They will also be the first to warn you that people do not stop into Kavasutra for the taste of the drinks but for the relaxing and inviting environment. Hint: ask your Kavatender to see the secret menu.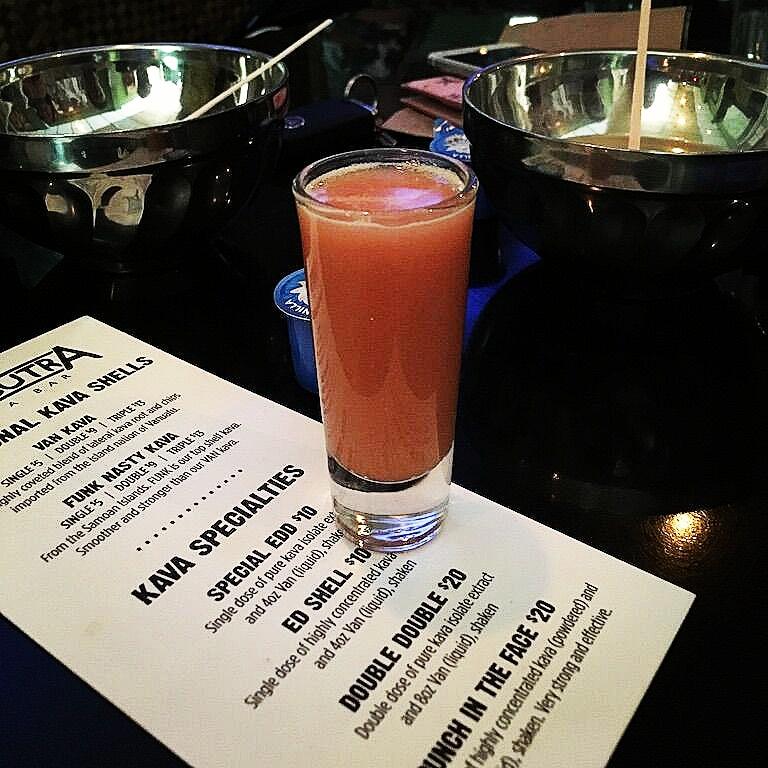 Wild Corgi Pub
Laughing our way down Colfax, we  made a turn onto 13th Ave. Desperately needing a beverage to help remove the taste of Kava from our mouths, we popped into Wild Corgi Pub where you will find a drink list inspired by all things dogs. We thought the Dog Water was particularly tasty.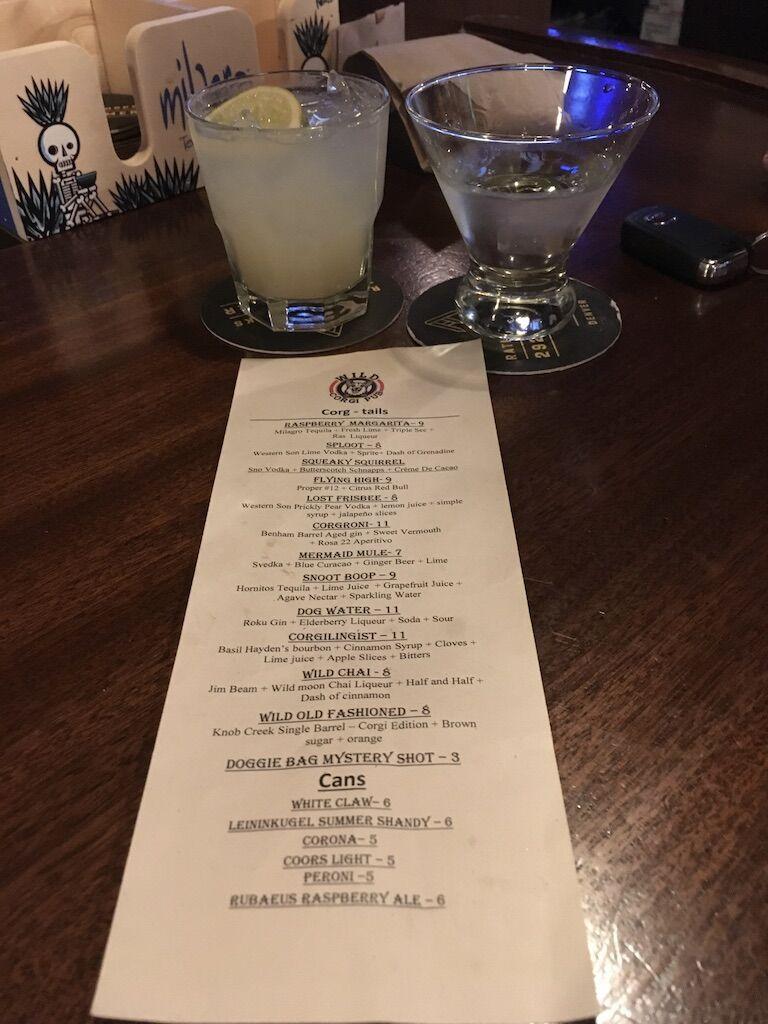 Hive Garden Bistro/Botanic Gardens
We picked up our adventure the next day with a trip to the Botanic Gardens via the secret gate in you can find in Cheesman Park, accessible only with a member's fob. Fancy!!
We had a lovely lunch at the Hive Garden Bistro. This is a busy place so try to time your stop after the lunch crowd hits. We sat outside at a table overlooking the Monet Pool, as we enjoyed our lunch we watched a mama duck and her 3 duckings navigate the water lilies and cattails.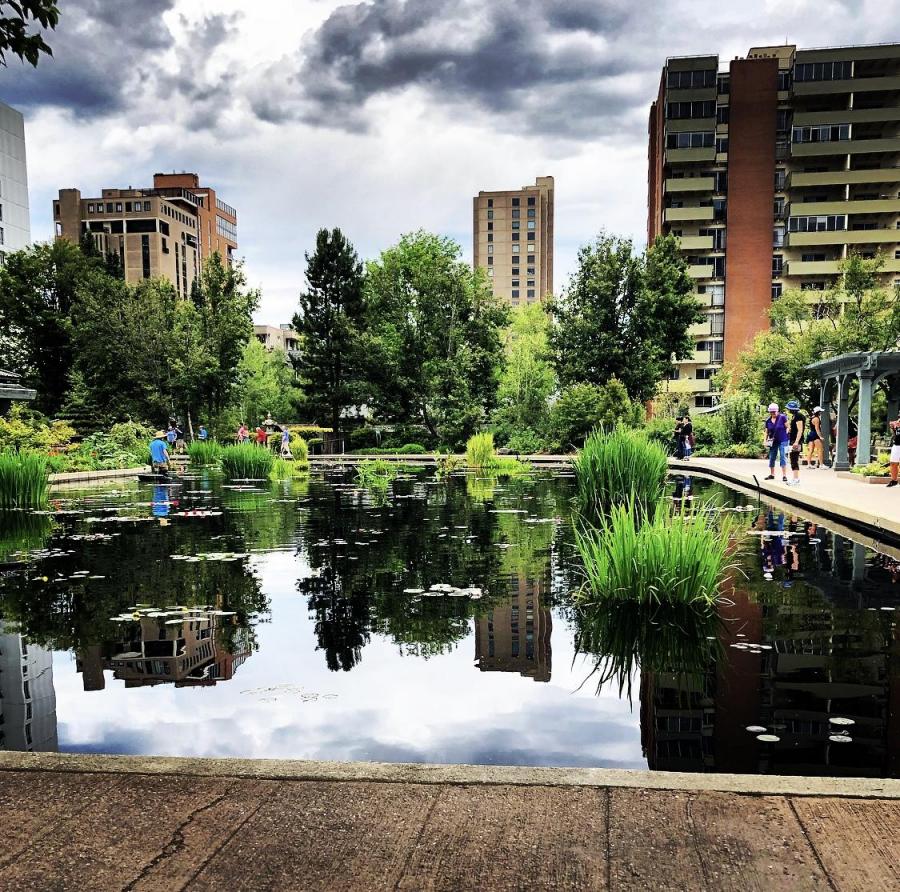 Looking forward our next adventure… bringing you the hidden and not so hidden gems in Sunnyside. Until July… happy hot days of summer.