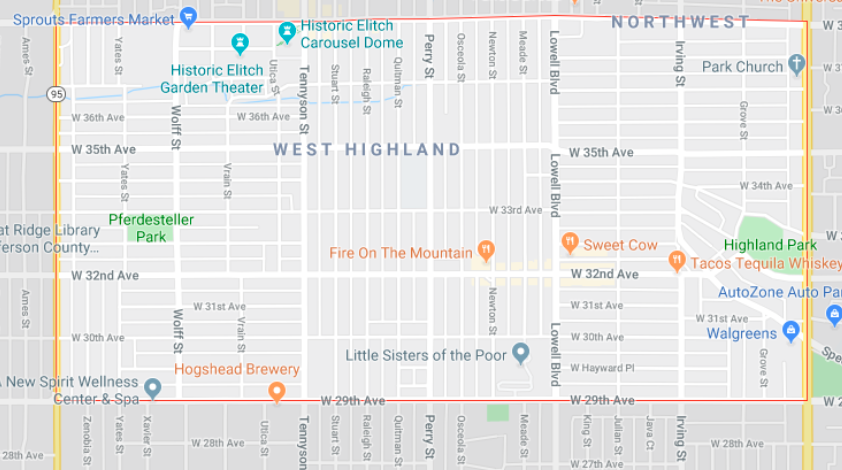 This small neighborhood is a mere 1.1-mile square cut-out on a map with boundaries of Federal Boulevard to the east, 29th Avenue to the south, 38th Avenue to the north, and Sheridan Boulevard to the west. It is a quiet suburbia close to downtown, with a mix of 1900's Victorians, '20s bungalows, '40s ranchers and new-scrape Modern McMansions.
West Highland was established in much the same way as Highland. It was a safe and secure location up the hill from Denver which many people found to be attractive after the flood of 1864. 
The migration became even easier when streetcars made their way into the area. At the time, the town of Highland was Denver's main streetcar suburb and business centers began to pop up around the street car stops. One of these stops was at 32nd and Lowell, what is now Highlands Square, the main shopping district of West Highland.
Another popular stop was at 32nd Ave and Federal, which was then called "The Boulevard" or "Boulevard F." It was a gorgeous stretch of ornate mansions and large trees meant to attract buyers to the area.
By May 1, 1890 there was another attraction bringing visitors to the area in droves. John and Mary Elitch bought 16 acres of former farmland and turned it into the first zoo west of Chicago: Elitch's Zoological Gardens. In 1891, The Elitch Theater was built. It became home to the oldest summer stock theatre in America in 1893, and in 1896 hosted Colorado's first moving picture. In 1904, the Gardens began operating its first roller coaster and a carousel was added in 1906. Mister Twister, a 96-foot wooden coaster and probably the park's most famous ride, opened in 1964. In 1995, Elitch Garden's moved into downtown Denver. The original Elitch Theater remains at the original site in West Highland and hosts a summer film series.
Food & Drink
Pro Fusion Asian 
Counter-serve eatery dishing up Vietnamese, Thai & Chinese fare, from pho to fried rice & pad Thai.  
 4802 W. 38th Avenue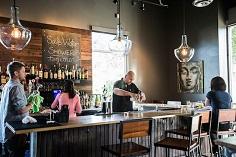 Brazen Neighborhood Eatery
Established in September 2014, Brazen strives to bring quality food with emphasis on sustainability. Brazen bridges the gap between high-end downtown eateries and neighborhood fast casual food.
4450 W. 38th Avenue
American Elm 
A neighborhood eatery and bar that offers elevated fare in a relaxed setting. With options in their outdoor garden or inside the modern and cozy interior.
4132 W. 38th Avenue
Ginginbungun "Sammies On the Go" 
Inspired by a 50 day road trip across the western United States, from the Sierras of California into the blue skies of Montana offering an array of sandwiches, soup and salads.
4004 W. 38th Avenue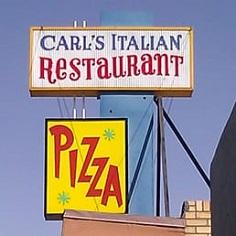 Carl's Pizza
An Old School Pizza joint that offers authentic Italian dishes since 1953, when it was called North Denver!
3800 W. 38th Avenue
http://carlspizza.yolasite.com/
Ginger Sports Bar  
A unique combination of authentic Asian food, a large selection of craft drinks and a plethora of flat screen TV's make this an interesting place to what your favorite team.
3392 W. 38th Avenue
https://www.gingersportsbardenver.com/
Nick's Diner
Great food, cool atmosphere, no pretension showing support for the LOCAL teams.
3743 Federal Blvd
https://www.facebook.com/nicksdinerdenver/
Puerto Rico 5280
From Alex and Diana Rivera the owners of El Coqui D'Aqui that closed earlier this year at 2236 South Colorado Boulevard because the needed more space to accommodate their growing group of loyal customers. Featuring pernil, carne frita, mofongo, arroz con habichuelas and other specialties of the Caribbean island.
3109 N Federal Blvd
No website available
Tacos Tequila Whiskey
Mexican street food and a selection of quality, small-batch tequila and whiskey as well as award-winning cocktails and desserts. Using local products while staying true to authentic regional recipes which has brought them multiple awards and accolades.  
3300 West 32nd Avenue
https://www.tacostequilawhiskey.com/
Three Dog Tavern
Classic, original pressed tin ceilings, original hardwood floors, a real solid joint. This was originally a neighborhood store called BJ's Market that served the area since the 1930s. Suits to sandals, you'll see it all at Three Dogs.
3390 W. 32nd Avenue
Trattoria Stella
Established in 1999, Trattoria Stella serves fresh homemade Italian cuisine with a modern twist. Locally owned and operated, Denver natives Tom and Marna Sumners have created a warm and welcoming bistro where everyone is a guest in their home.
3470 W 32nd Avenue
https://www.trattoriastelladenver.com/
Sera's Ramen Enclave
Family-run spot featuring noodle soups & Pan-Asian plates in cozy surrounds with a back patio.
3472 W 32nd Avenue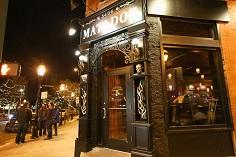 The Matador
Late-night lively destination offering updated Mexican plates & cocktails in a rustic-chic interior.
3496 W 32nd Avenue
https://matadorrestaurants.com/
Himchuli 
Bright, modern eatery offering the staple dishes of India & Nepal, plus a lunch buffet & full bar.
3489 W 32nd Avenue
Pizza Alley
Since 1976, Pizza Alley has been serving authentic New York Style Pizza. Our toppings are always fresh, our sauce is homemade, and our meats, cheese and vegetables are guaranteed to satisfy your hunger.
3499 W 32nd Avenue
Kale Me Crazy
A super food cafe offering juices, smoothies, salads, and wraps in a sleek, upscale environment using fresh, organic, and raw foods.
3231 Lowell Blvd
https://denver.kalemecrazy.net/
Salt & Grinder  
Classic East Coast–style deli serving grinders & side salads plus cocktails & beer on tap.
3609 W 32nd Avenue
https://www.saltandgrinder.com/
Sushi Hai
Refined, with a funky bite to its elegance. Modern with a Japanese flair and filled with exceptional art created in the neighborhood.
3600 W 32nd Avenue
Mead St Station  
A family-friendly restaurant and bar located in the heart of the Highlands focusing on scratch-made American food and handcrafted cocktails.
3625 W 32nd Avenue
el Camino Community Tavern  
Their mission is to create a unique gathering spot that nourishes both body and soul while enriching the community. el Camino is a certified green restaurant, using locally sourced ingredients whenever possible.
3628 W. 32nd Avenue
http://www.elcaminotavern.com/
Café Zuri  
Local independent shop with gourmet coffees, quiches & French pastries, in a rustic & cozy space.
3718 W 32nd Avenue
Highlands Cork & Coffee
All-day cafe with quaint parlor rooms & a garden patio that also hosts art receptions & live music.
3701 W 32nd Avenue
http://www.highlandscorkandcoffee.com/
Fire on the Mountain 
Grateful Dead inspired wing spot featuring Redbird chicken and homemade sauces. The restaurant is also known for its meat alternatives such as vegan chicken, portobello mushrooms, and seitan.
3801 W 32nd Avenue
Sassafras American Eatery
A Southern styled "from Scratch" local eatery offering the best Breakfast and lunch using locally sourced organic ingredients.
3927 W 32nd Avenue
https://www.sassafrasamericaneatery.com/
Blue Pan Pizza
True to Motor City tradition, some our Detroit-style pizzas are baked in blue steel pans imported from Detroit. The signature characteristic of authentic Detroit-style pizza, the caramelized crust, is achieved by using a unique blend of brick, white cheddar, and whole milk mozzarella cheeses.
3930 West 32nd Avenue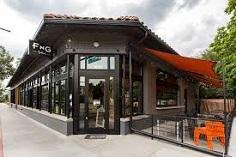 FNG
Down-home, but elevated fare from a modern bar & grill with a rock 'n' roll motif, bar & patio.
3940 W 32nd Avenue
https://www.fngrestaurant.com/
La Cocinita Mexican Restaurant
Down-home destination with a patio fixing up homestyle Mexican plates & pouring margaritas.
4935 W 29th Avenue
https://www.lacocinita-denver.com/
Growler USA
Quality products from the best local and regional brewery fresh craft beers, draught wines, and hard ciders to non-alcoholic kombucha teas, serving pub food.
4433 W 29th Avenue
The Inventing Room Dessert Shop
Ice creams, candies & composed desserts made with molecular techniques in a hip, colorful shop.
4433 W 29th Avenue
New York Pizza Pub
New York Pizza Pub opened in June 2012, bringing real New York style pizza and Italian food. The menu starts with fresh ingredients and from-scratch recipes, delivering authentic Italian flavors in a comfortable Brooklyn themed corner venue.
4340 W 35th Avenue
https://www.nypizzapubofdenver.com/
Oasis Brewery
One of Colorado's original microbreweries. Serving Fresh, Full-Bodied Craft Beer Since 1991.
3257 Lowell Blvd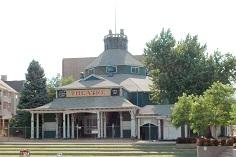 Historic Elitch Garden Theater
Located at the original Elitch Gardens site in northwest Denver, opening its doors in 1890. The Theater was centerpiece of the park that was the first zoo west of Chicago. 
4655 W 37th Place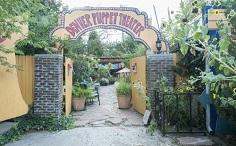 Denver Puppet Theater
See an amazing marionette show.  Play with over one hundred puppets.  Decorate your very own souvenir puppet ticket.  Enjoy the wonderful outdoor courtyard and free parking.  Shop in the puppets-of-every-kind gift shop.
 3156 W 38th Avenue
Mondo Vino
Since 1999, Mondo Vino has been a cornerstone of the vibrant West Highlands community. Specializing in finding unique wine, beer and spirits from passionate producers from around the globe.
3601 W 32nd Avenue
https://www.mondovinodenver.com/
St Kilian's Cheese Shop
Epicurean Essentials for everyday Living
3211 Lowell Boulevard
https://stkilianscheeseshop.com/
Strut Boutique
A stylish women's clothing and shoe boutique with a nicely curated selection of special pieces and easy to wear, elevated basics.
3611 W 32nd Avenue
The Perfect Petal
Denver's best florist helping you add that finishing touch to your event or occasion. Supporting notable local innovators, protect a culture of thoughtfulness and honor the creative spirit.
3600 W 32nd Avenue
https://www.theperfectpetal.com/
Ruby Jane Boutique
Locally owned and operated women's clothing boutique offering the perfect blend of stylish clothing, fashion accessories, jewelry, shoes, and home decor for women of all ages.
3616 W 32nd Avenue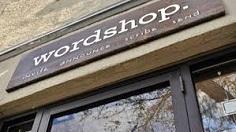 Wordshop
Favoring independent, small studio, paper printers. Whether it's custom letterpress wedding invitations, personalized stationery for that handwritten note, or business cards to expand your network.
3180 Meade Street
Queen City Cycle
Reliable, service-oriented bike shop that every neighborhood needs. With over 28 years of professional experience you can count on this shop to repair what you already own. Be sure to check out the new bicycle selection too.
4322 W 35th Avenue
Stitch Boutique
Co-Founded in 2012 by Nicole English and Maureen Patterson, Stitch Boutique has become one of the "it" stores in the woman's fashion scene in the Denver Metro Area.
4500 West 38th Avenue Suite100
Simpawtico
Locally owned independent pet store that cares about providing your dog or cat the very best. Providing a convenient, fun-shopping experience offering healthy and economical pet products in a neighborhood setting.
4500 W 38th Avenue Suite 110