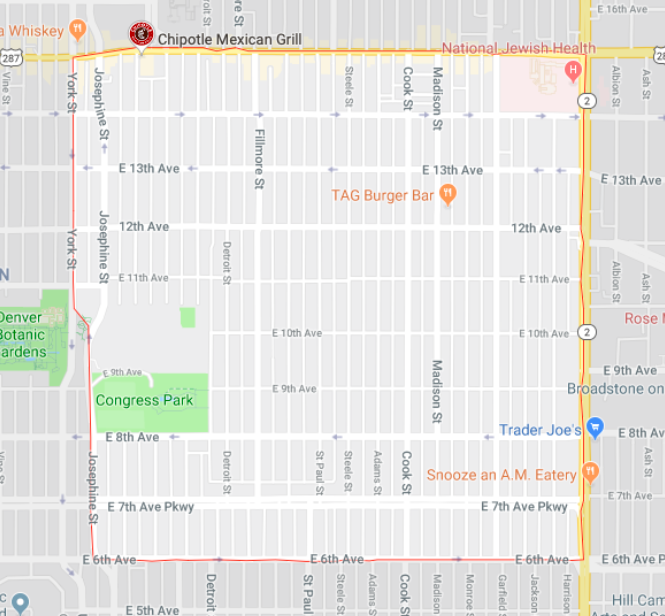 Congress Park
The Congress Park neighborhood is bordered on the west by York Street, on the north by Colfax Avenue, on the east by Colorado Boulevard and on the south by Sixth Avenue.
Originally Arapahoe land, the United States Congress sold the land that became Congress Park to the City of Denver in 1872 to be used for burials, 13 years after General William Larimer and his son staked out a cemetery for that destination called Mount Prospect. The cemetery fell into neglect and Congress passed an act authorizing converting the land into a park, at the urging of Senator Henry Moore. Mount Prospect Cemetery became Congress Park. Only 10 acres of the original Congress Park remain. Other acreage became Cheesman Park, the Morgan Addition, Denver Botanic Gardens, and Denver Water Board land. The present-day Congress Park neighborhood had been part of the original cemetery, but never used as such and was called Capitol Heights with more than 10 subdivisions platted between 1887 and 1888. The area was incorporated into the Denver in 1889 and became known as Congress Park in the 1970s after real estate agents began calling that with the objective of making it more marketable. 
Architectural styles evolved from Queen Anne and Victorian homes at the turn of the century, to Craftsman Denver Squares, and finally to the working-class bungalows of the twenties.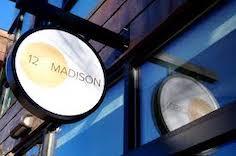 Food & Drink
12@Madison
Chef Jeff Osaka's chic neighborhood culinary destination serving California-inspired delicacies.
1160 Madison Street
Shells & Sauce
Hearty Italian fare and a rooftop deck
2600 E. 12th Avenue
Blue Pan Pizza
3509 12th Avenue
Sienna Wine Bar & Small Plates
A flashback to retro San Francisco Haight Street
3422 E 12th Avenue
Chocolate Lab
Owner Phil Simonson is a warm, friendly, and informative host of this unique gastronomic experience. His chocolates are joined in this tasteful setting by full-on lunches and dinners, cocktails and gift items… all with chocolate woven in, however subtly. Ilona and I started our lunch with a cocktail each and when they arrived, I was thrown back to 1999 London and Damien Hirst's Pharmacy Restaurant and Bar. Mine arrived on a tray in a lab beaker with the glass beside it, upside down and filled with smoke. The theatrics thrilled as well as the meal that followed. And the chocolates will put you into a blissful stupor.
2504 E Colfax Avenue
https://chocolatelabdenver.com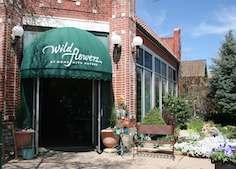 Shopping/Services
Wild Flowers
Houseplant – themed gift shop with candles, baskets, fragrant soaps and lotiions.
1201 Madison Street
http://www.wildflowershome.com
Capitol Heights Pharmacy
… and Liquor Store… and Hearing Center. Owned by Pharmacist Kristin Holmes and Audiologist Chris Holmes.
1200 Madison Street
Adventures in Congress Park
Tag Burger Bar
Our adventure in Congress Park began at Tag Burger Bar we had a round of drinks and a bite to eat. Carlos had the Caesars salad, anchovies included! He said it was great. This is a perfect spot to park yourself at the bar and watch the game…. Be advised this is Congress Park so at certain times of the day there will be lots of kids!!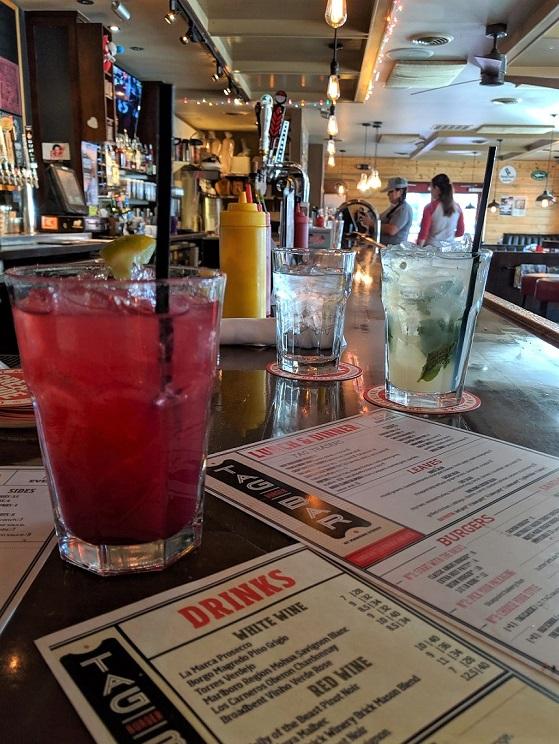 Wild Flowers
This is one of my top 2 favorite shops in the city (second location in Stapleton) … Every time I come in; I buy something. Its full of wonderful gift ideas for that hard to buy for friend. Get on their mailing list so you are alerted for upcoming events. They have terrarium making classes, adult beverages included. Walked out with a fabulous smelling candle.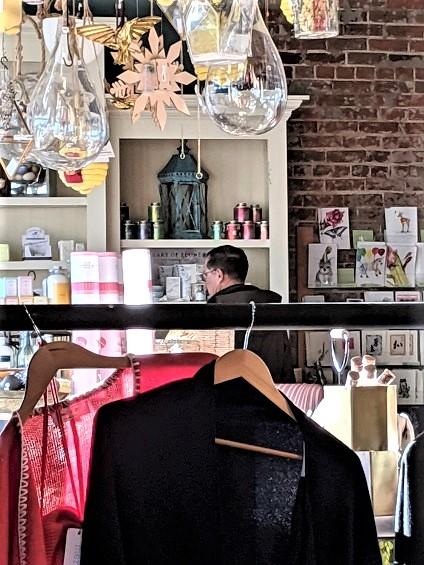 Sienna Wine Bar
Quaint local establishment with a large bar and miss matched furniture. The wines on the menu never change, come to think of it neither have the cheeses on the cheese plate. At least not in as many years as I have been going there. Make sure to check the specials list for new wines to try. This place is small, so it fills up quick as everyone from the neighborhood walks here. Carlos and I each had a sauvignon blanc from the special's menu, I chose one from Sancerre and Carlos enjoyed one from California.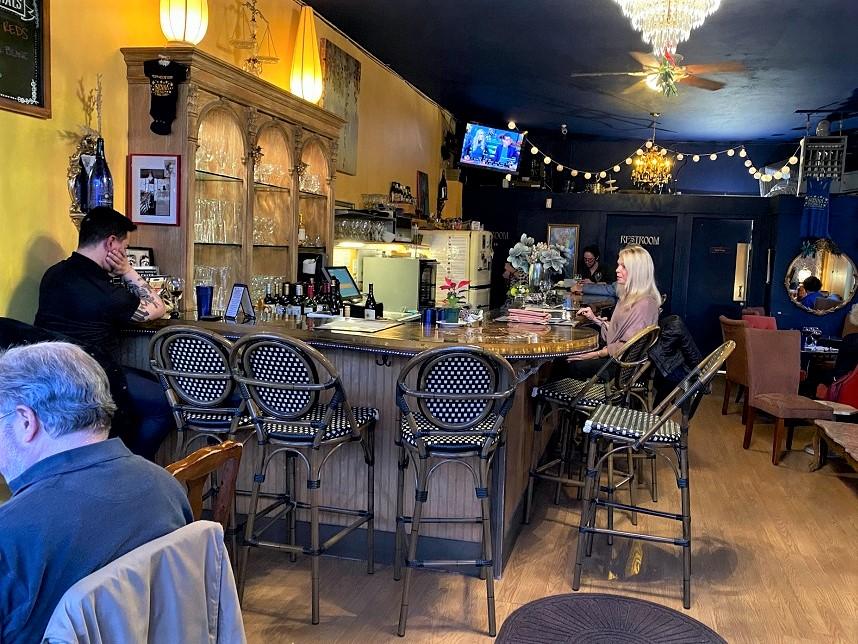 12@Madison
Both of us have eaten at this restaurant before but this time I have to say was exceptional…. not on only was our food phenomenal but our service really is what tipped the scale for us. Carlos and I were discussing Fleabag (Netflix TV show) and our bartender Ryan just joined in the conversation. From that point on the 3 of us chatted on a wide gamut of topics. He was extremely knowledgeable about the menu, making welcomed suggestions but even better was his addition to our conversations, that is what really added to the experience. Highly suggest sitting at the bar when you go in!!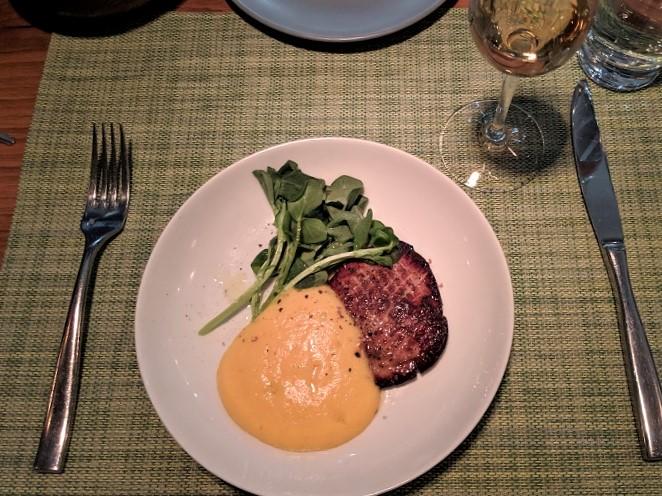 Sweet Cooie's
Perfect place to sit outside and enjoy one of their many flavors of ice cream, I like coming here because they usually have 4 flavors of milk alternative ice creams on the menu. My personal fav is the Horchata! The interior reminds us of what an ice cream shoppe would have looked like in the olden days. My only request is to dim the lights a little, it is too bright inside.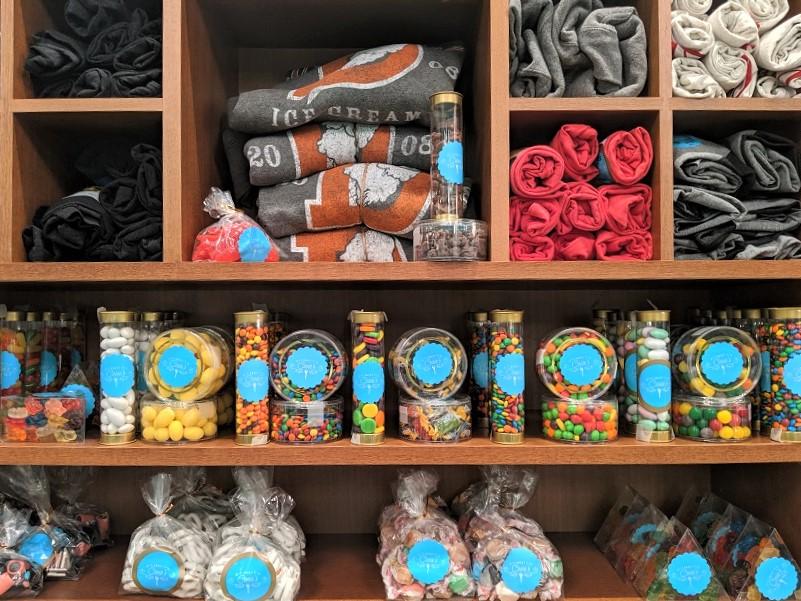 Chocolate Lab
This might be one of the most unique restaurants I have been to in quite some time. I wanted to order every drink on the menu…. They are thoughtful in their presentation and so tasty! Each one is Instagram worthy. The owner/chocolate scientist Paul Simonson is often working and happy to take the time to speak with the customers. You can tell he really loves what he is doing. 100% recommend this establishment, maybe stop in before or after taking in a movie at the SIE.
the Easy Livin' in steps 1, 2 and 3.....
Irish Whiskey, Ballotine Chocolate Whiskey, Cinnamon, Chili and Coffee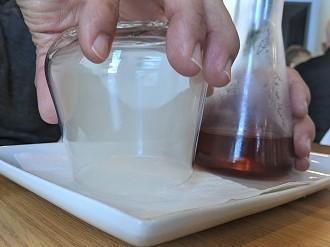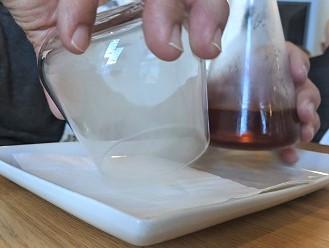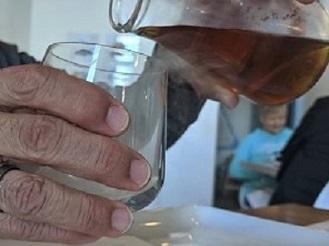 S'Moretini
Marshmallow Vodka, Chocolate, Coffee, Cream and Toasted Marshmallow