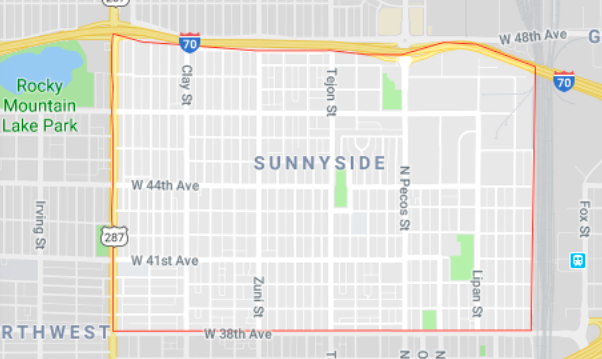 Just north of the Highland neighborhood, Sunnyside continues that "set apart from the city" feel but is conveniently located near major thoroughfares and freeways for easy commuting. Often described as a quiet community of families, Sunnyside also has a tortilla factory, some coffee shops, restaurants - The Wolf's Tailor! - and places to meet friends and neighbors for a drink. 
And parks everywhere. All of the homes in Sunnyside are within a half-mile of one of the four neighborhood parks: Chaffee Park, Columbus Park, Ciancio Park, and the Pecos & 46th Park.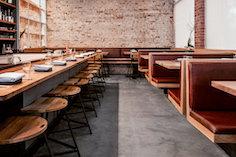 Food & Drink
The Wolf's Tailor
Chef Kelly Whitaker of Boulder's Basta offers an astonishingly delectable pairing of Italian and Japanese dishes in an earthy space with clean, modern lines and upbeat lounge music
4058 Tejon Street
Cherry Bean Specialty Coffee
Warm brick and wood interior, relaxed vibe, chill house tunes, and good coffee. Pastries are not their priority but they offer an ample selection of smoothies. 
4059 Tejon Street
https://www.cherrybeancoffee.co
Common Grounds Coffeehouse
2139 W. 44th Avenue
http://www.commongroundscoffeehouse.com
Huckleberry Roasters
4301 Pecos Street
http://www.huckleberryroasters.com
Crooked Stave Artisan Beer Project
1441 W. 46th Avenue
Sunny's
Breakfast made from scratch with fresh, organic, and local ingredients
 2339 W. 44th Avenue
Necio Latin Eatery
4001 Tejon Street
https://www.facebook.com/EatNecio
El Jefe
Farm-to-table Mexican cuisine and great cocktails!
 2450 W. 44th Avenue
Bacon Social House
Brunch destination with eclectic and ample selection of dishes with bacon
Next to El Jefe at 2434 W. 44th Avenue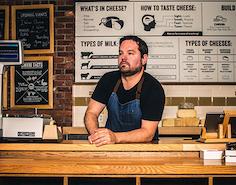 Shopping
So Damn GoudaEven if you don't live in West Denver, it's worth the drive for this bounty of a cheese selection and gourmet goods. Check out the Website for classes and pairings
2432 W. 44th Avenue
EcoMountain
Ecologically responsible products for your home, from ceramic cookware to aromatic cleaning products
4350 Alcott Street - store closed but you can shop online or visit their Park Meadows store. 
Pochitos Tortilla Factory
Authentic tortillas, salsas, chips, tamales, and dessert/breakfast empanadas with sweet fillings, all made on site
4421 Tejon Street
https://pochitos-tortilla-factory.business.site
Honeycomb & Company Florist
2440 W. 44th Avenue
https://www.honeycombandcompany.com
Ladybird Poppy Floral Design
4457 Inca Street, #B
Diz's Daisys
2709 W. 38th Avenue
Bonacquisi Wine
4640 N. Pecos Street
https://www.bonacquistiwine.com
Adventures in Sunnyside
Our continued adventure takes us to the Northwest Denver neighborhood of Sunnyside. Admittedly, even though we've sold several properties in the area, neither of us have spent a lot of leisure time in this quiet spot. This makes us realize just how valuable the knowledge is that we are gaining from our research. Not to mention, we're having a great time hanging in the 'hoods.
Any agent can tell you where the closest park is, the nearest school or grocery store, and they should be able to provide you with a good indication of value for any given home; but have they spent time exploring the hot and not so hot spots of that community? Which is exactly why we decided it was important to do this blog; this is stuff you need to know…. When you purchase a home, you are also purchasing the community; it is an integral part that goes hand-in-hand with the square footage and bedroom count.
Simply said, Sunnyside is quiet. If you are looking for a Denver neighborhood that is close to downtown and has easy access to the mountains, but prefer things to be a little low key then you will love Sunnyside.
Bacon Social
Known to be a hot spot for brunch, we recommend probably sticking to that. While our bartender, Tate was very engaging (maybe because we were the only patrons for Happy Hour on a Friday), weekend brunch is this establishment's shining star. And as it may be apparent from the name, if you are not a fan of bacon you may want to rethink trying this spot.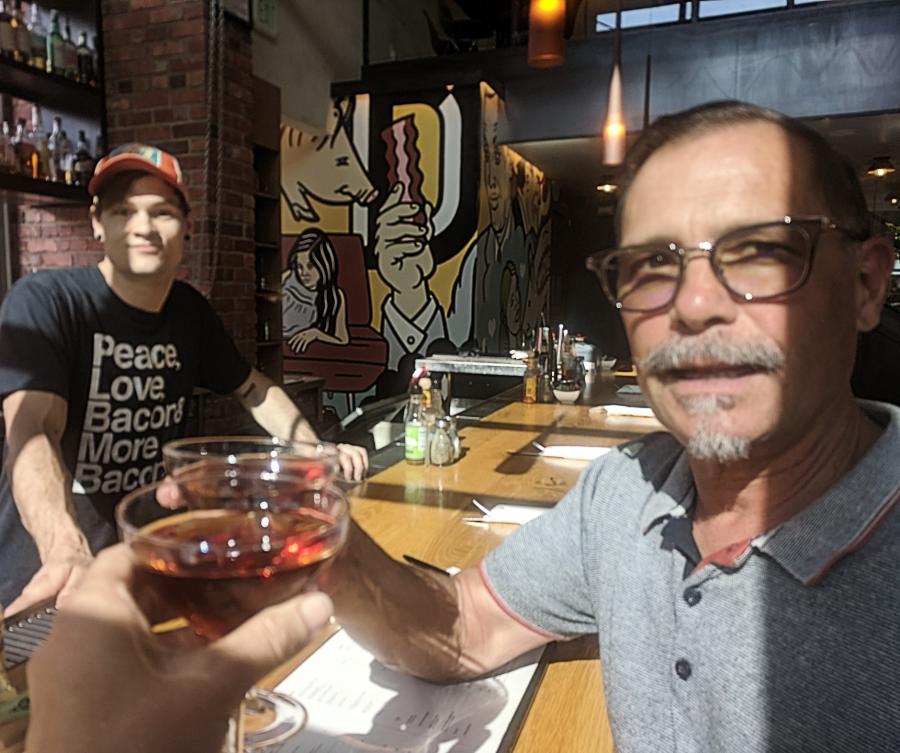 El Jefe
El Jefe's claim to distinction is fresh, farm-to-table ingredients, evidenced by the produce crates that are part of its décor. This joint is a little more happening but still, only about half of the tables were full on a Friday evening. The wait staff was friendly and attentive and the margarita and tequila-inspired cocktail list was a pleasant surprise. We tried the ceviche, which had a good amount of lime (as it should) and the chicharrones were super tasty.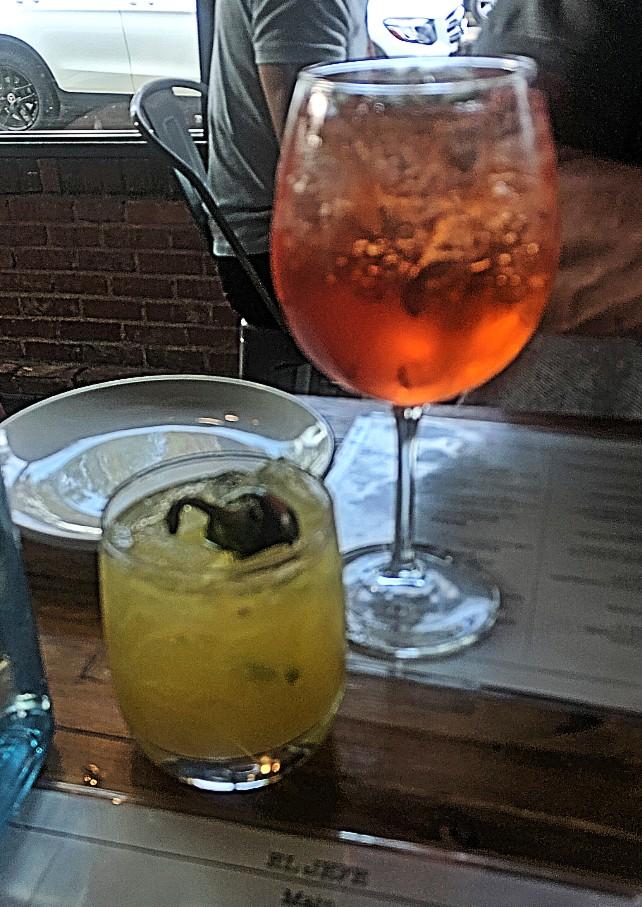 The Wolf's Tailor
Have you ever walked into a place and felt as if you were in a different city? When we entered the Wolf's Taylor, we just knew it was going to be cool… the exterior walkway was dark but lit with just enough light to set a relaxed mood as we walked through a wooden gate, into a patio, past a fire pit. And, sure enough, we walked into chill house tunes and stylish waitstaff wafting around exposed brick walls, natural wood, steel and frosted glass features. We sat at the bar, greeted by a sommelier bartender who recommended dishes and pairings after divining Carlos' craving for a cocktail with Chartreuse. The chef marked up the menu to make it clear to Ilona exactly what dishes would accommodate her food restrictions, which pared the list down quite bit; not much gluten-free. Everything we tried was delightful though, especially the asparagus chawanmushi (a Japanese custard dish). We could have been in Brooklyn, or Noe Valley, or Ballard. Much happiness.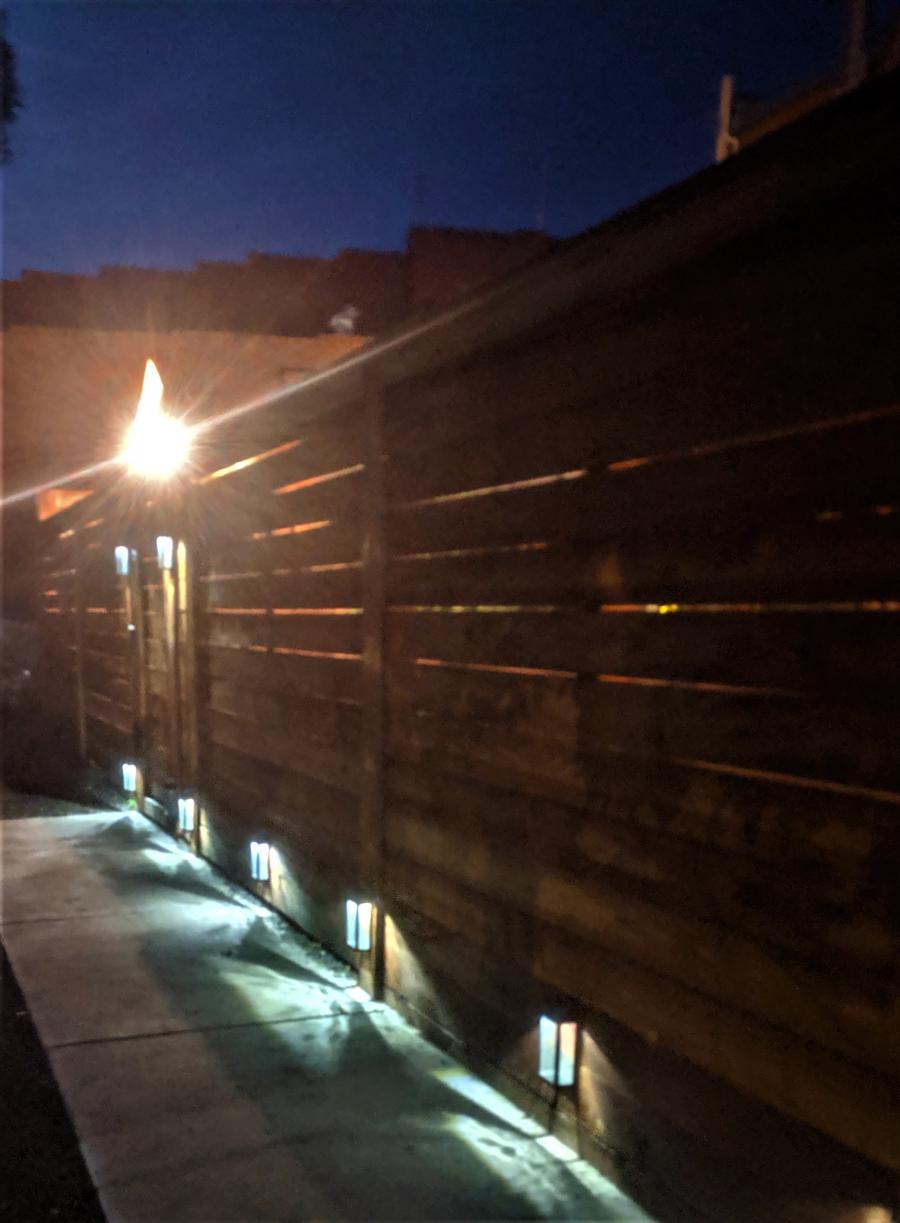 EcoMountain
This must be one of our new favorite stores in the Sunnyside hood, quite frankly in the entire Metro area…. Nathan was knowledgeable and his explanations were so interesting it made us want to know more. EcoMountain is a breath of fresh air in a sea of normality, their goal is to not only rid the planet of plastic, but to educate the public on more eco- friendly products. I urge everyone to try their cleaning products, they are no joke. Not only to they do the job when it comes to cleaning, the bonus is how they smell. A favorite is the Cold-Pressed Florida Orange Oil.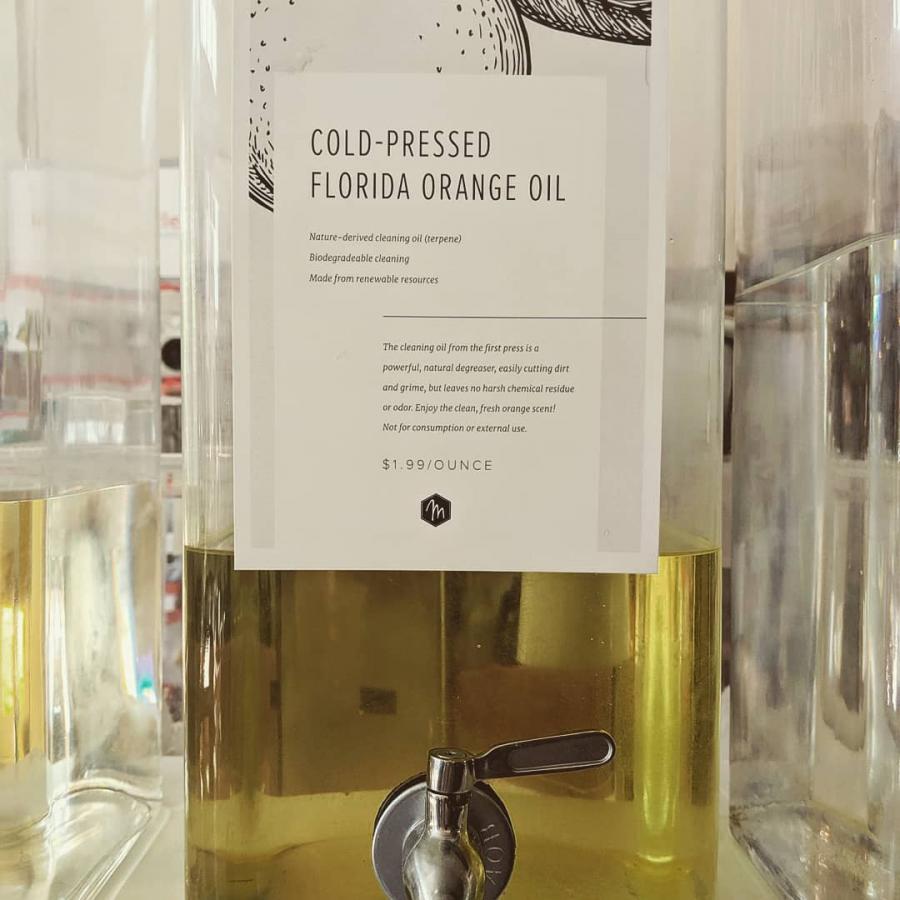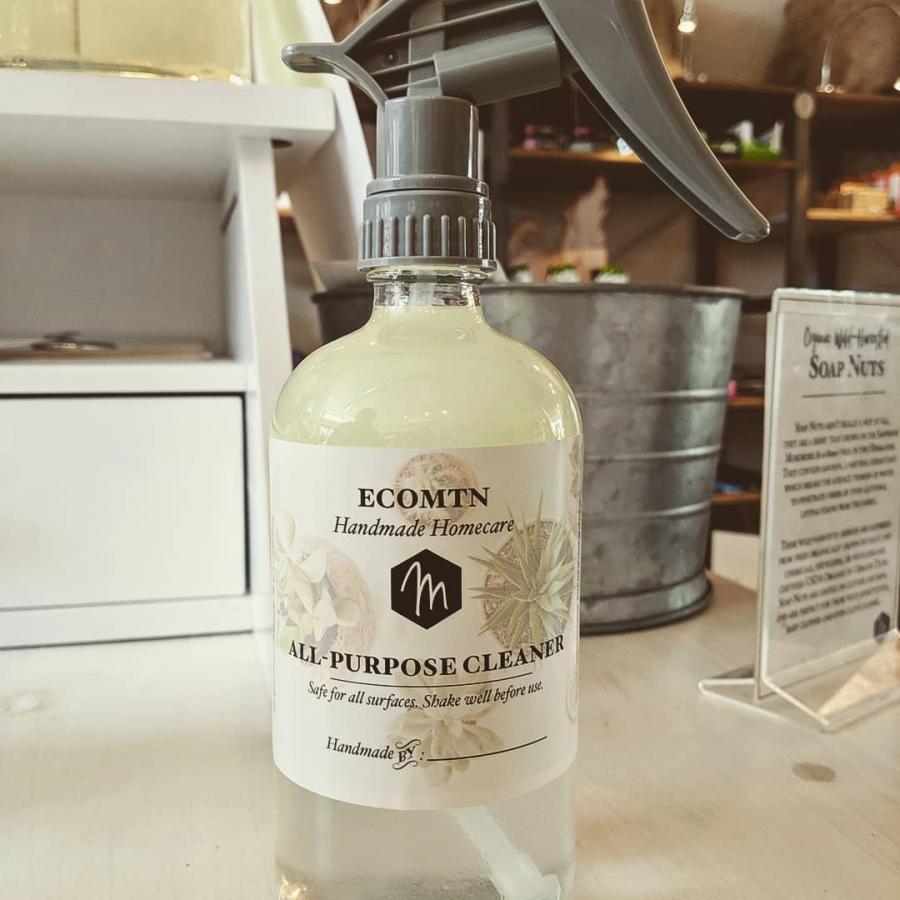 So Damn Gouda 
Another bright spot for the Sunnyside community is So Damn Gouda, more of a gourmet grocer selling unique small batch specialty products, amazing cheeses and even a few wine selections. Mike, the owner, uses his culinary experience gained as a chef to thoughtfully hand-pick his gourmet cheese offerings.  Check out their website https://www.sodamngouda.com/ for their monthly classes which, of course, feature cheese in some way…. You know what they say "Love comes in many forms. Shredded. Sliced. Melted…."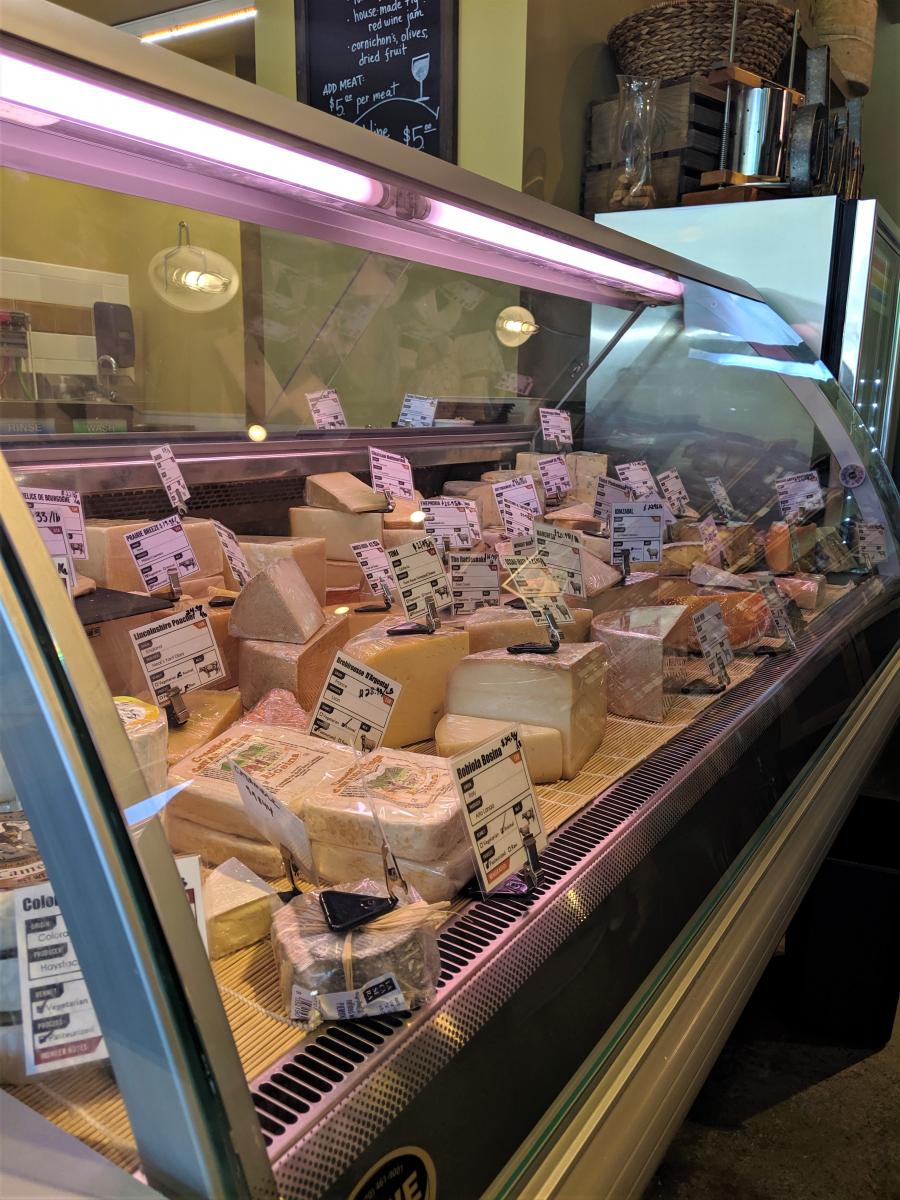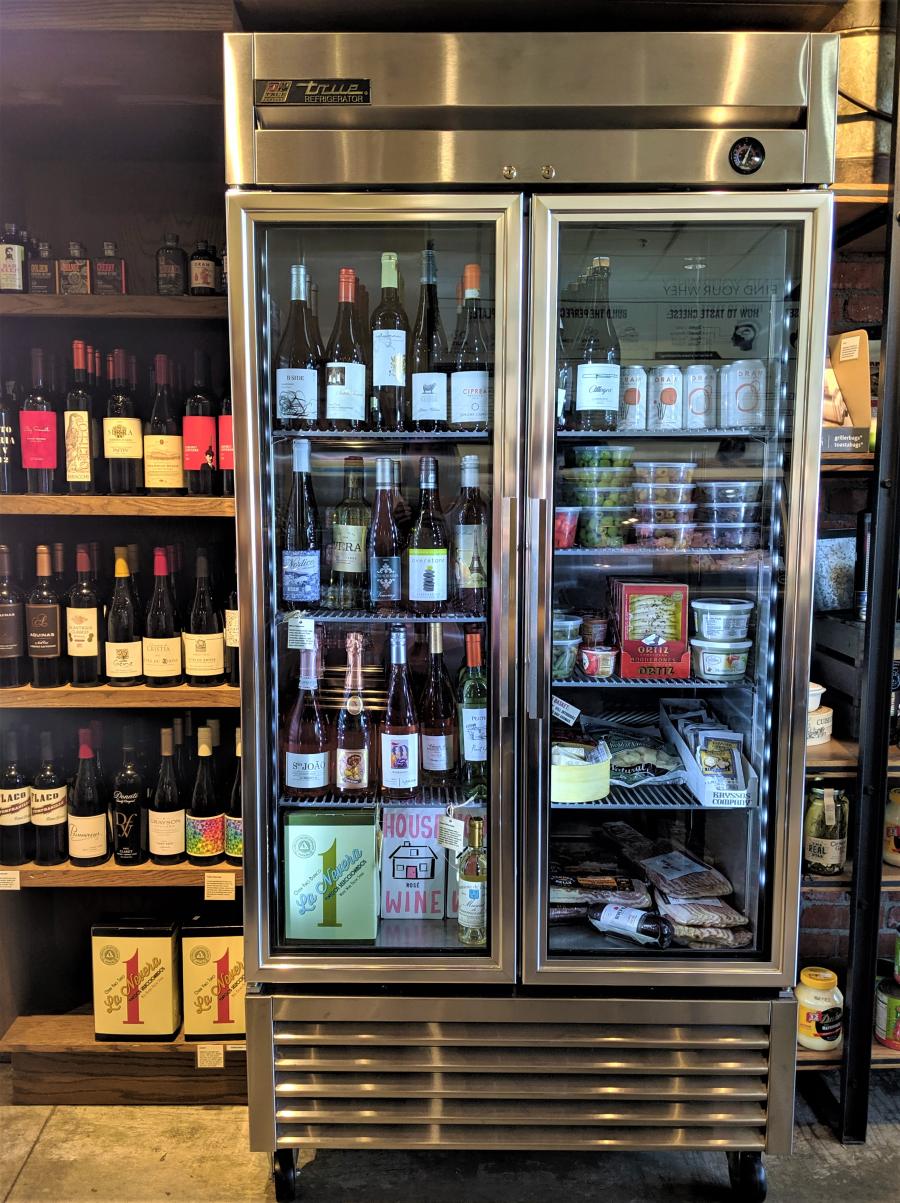 Pochitos Tortilla Factory
If you like fresh tortillas made daily look no further…. Check out Pochitos at 44th and Tejon where they make and sell salsas, chips, empanadas with sweet fillings, tamales, and tortillas of many sizes. The staff is friendly and when we were there, spoke both English and Spanish. Great local establishment catering to the Sunnyside neighborhood.