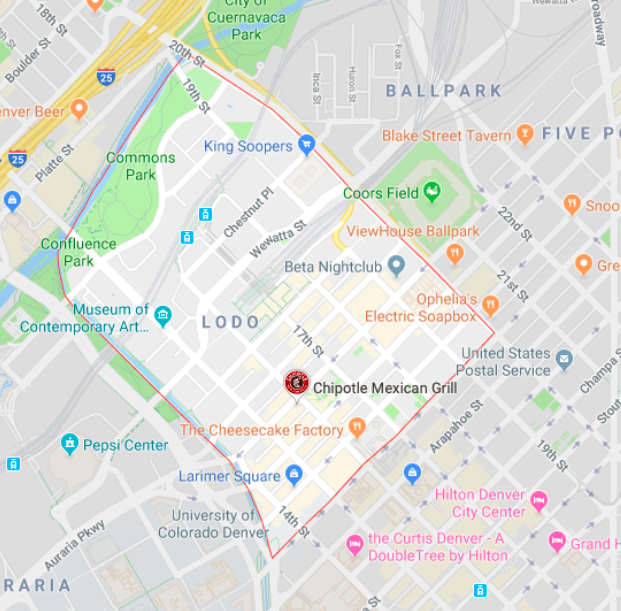 Union Station/Riverfront
Bordered by the Platte River to the Northwest, 20th Street to the Northeast, Lawrence Street to the Southeast and 14th Street to the Southwest, Denver's Union Station/Riverfront/LoDo district is the destination containing many of of the city's trendiest restaurants and high-rise condos, as well as unique shops and art galleries.
It's anchored by Union Station, once again a robust travel hub and now also a nucleus of remarkable food and drink in stylish spaces. Union Station was completed in 1881, the largest structure in the West at the time, built to consolidate the several different railroad stations that were operating at that time in what is now known as LoDo.  A chandelier in the ladies' room caused a devastating fire in 1894 and the current Beaux Arts and Italian Romanesque structure was built in 1914, designed by Denver architects Gove & Walsh. The buildings surrounding Union Station were warehouses. After a surge in train travel during World War II, there was a sharp decline in the latter half of the 20th century as people shifted to travel by cars and planes. Union Station and the surrounding neighborhood fell into disrepair from 1958 until the 1990's, when simultaneous improvements began to the area. 
Between the revitalization work of Architect Dana Crawford and East West Partners and Continuum Partners, both the Union Station and Riverfront neighborhoods, connected by Millennium Bridge, are a flourishing residential, business, and social center. Both Riverfront Park and Confluence Park, along the Platte River offer green area and bike path for outdoor urban fun and exercise.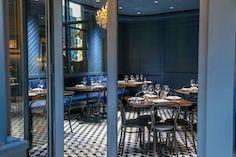 Food & Drink
LeRoux
Exquisite pan-European menu and presentation served in an elegantly designed space
1510 16th Street Mall
Ultreia
Spanish and Portuguese tapas served on mezzanine seating above an open kitchen.
Inside Union Station
Tavernetta
Pan-regional Italian cuisine and notable wine selection in a refined, art-filled space with multiple rooms, a fireplace lounge, three intimate patios and an exhibition kitchen at its heart.
1889 16th Street
https://www.tavernettadenver.com
Chow Morso Osteria
"Traditional" Italian cuisine, including fresh-made made pastas served in an airy, brick-lined space. 
1500 Wynkoop Street
Jovanina's Broken Italian
Modern Italian cuisine cooked in wood-fired ovens sourcing local and regional ingredients by the season.
1520 Blake Street
Venice Ristorante and Wine Bar
Elegant Venetian cuisine served in a formal dining atmosphere
1700 Wynkoop Street
http://www.veniceristorante.com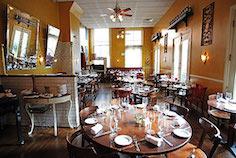 Bistro Vendôme        
Charismatic, classic French Bistro with a patio.
1420 Larimer St #1705
Osteria Marco
Casual Italian dining and extensive Italian wine selection in a brick-walled basement 
1453 Larimer Street
Morin
Refined nouveau-French menu in a chic setting.
1600 15th Street
Mercantile Dining & Provision 
Owner and chef Alex Seidel has earned numerous James Beard Awards nominations for best chef: Southwest
Inside Union Station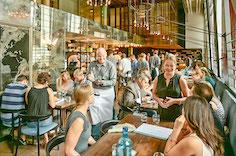 Stoic & Genuine
1701 Wynkoop Street
http://www.stoicandgenuine.com
Avelina
New American fare with global influences
1550 17th Street
ChoLon
Modern Asian fusion 
1555 Blake St #101
The Kitchen
Modern American Bistro serving fresh, farm to table fare 
1560 Wazee Street
https://www.thekitchenbistros.com/location/the-kitchen-denver
Urban Farmer
Modern Steakhouse
1560 Wazee Street
Citizen Rail
Contemporary wood-fired cooking
In the Born Hotel: 1899 16th Street Mall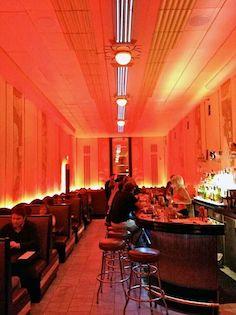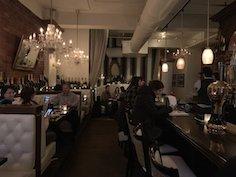 Corridor 44
Bubbles and bites in an industrial-chic setting
1433 Larimer Street
https://www.restaurant-denver.com
The Crimson Room
Live Jazz and Blues and craft cocktails below street level
1403 Larimer Street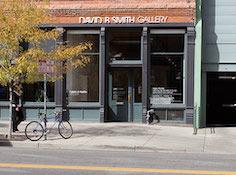 Art Galleries
David B. Smith Gallery
1543 A Wazee Street
https://www.davidbsmithgallery.com
Robischon Gallery
1740 Wazee Street
https://www.robischongallery.com
Abend Gallery
1412 Wazee Street
Gallery 1261
1412 Wazee Street
Shopping
There is a plethora of boutiques in and around Larimer Square, with a selection of clothing, jewelry, home décor, and gourmet olive oils.